Family owned and operated for over 40 years!
Salenbien Welding Service, Inc., is a family-owned and operated welding company in Michigan, specializing in custom welding and fabrication. Founded in 1972, our company has built a long-standing reputation for quality workmanship and reasonable prices. Our fully-equipped, 25,000-square-foot facility enables us to offer custom industrial welding, metal processing, and steel fabrication services to meet quick turnaround deliveries.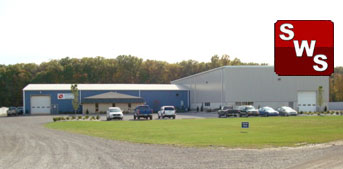 We also offer expertise in the sales of steel, aluminum, and stainless steel products to meet same-day demands. Salenbien Welding Service takes pride in its knowledgeable and caring employees and will guarantee quality work on time, all the time. Our doors are open to anyone with a welding or fabrication job, large or small. We are proud to say that our quality standards for our fabrication projects are higher than anyone else in the region. If you're looking for the most professional, highest quality metal fabrication and welding company around, than you've come to the right place.