Fabrication Services
Structural steel fabrication:
We have successfully completed structural steel projects of up to 200 tons. Our company specializes in miscellaneous steel packages, providing high quality work in stairs and railings.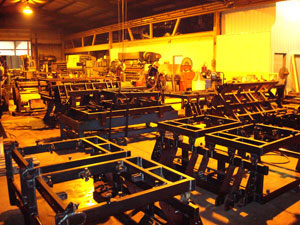 Industry:
We have served companies in the industrial sector for more than 35 years, including steel plants, cement plants, glass factories, and power plants. We have served numerous customers and companies over the years in large and small scale industrial fabrication and welding, and have gained valuable experience in many different areas to provide customers with the best solutions to their problems.
Automotive:
We have provided job-shop services direct and indirect to automotive-based customers, performing top-notch commercial welding and commercial fabrication of metal products.